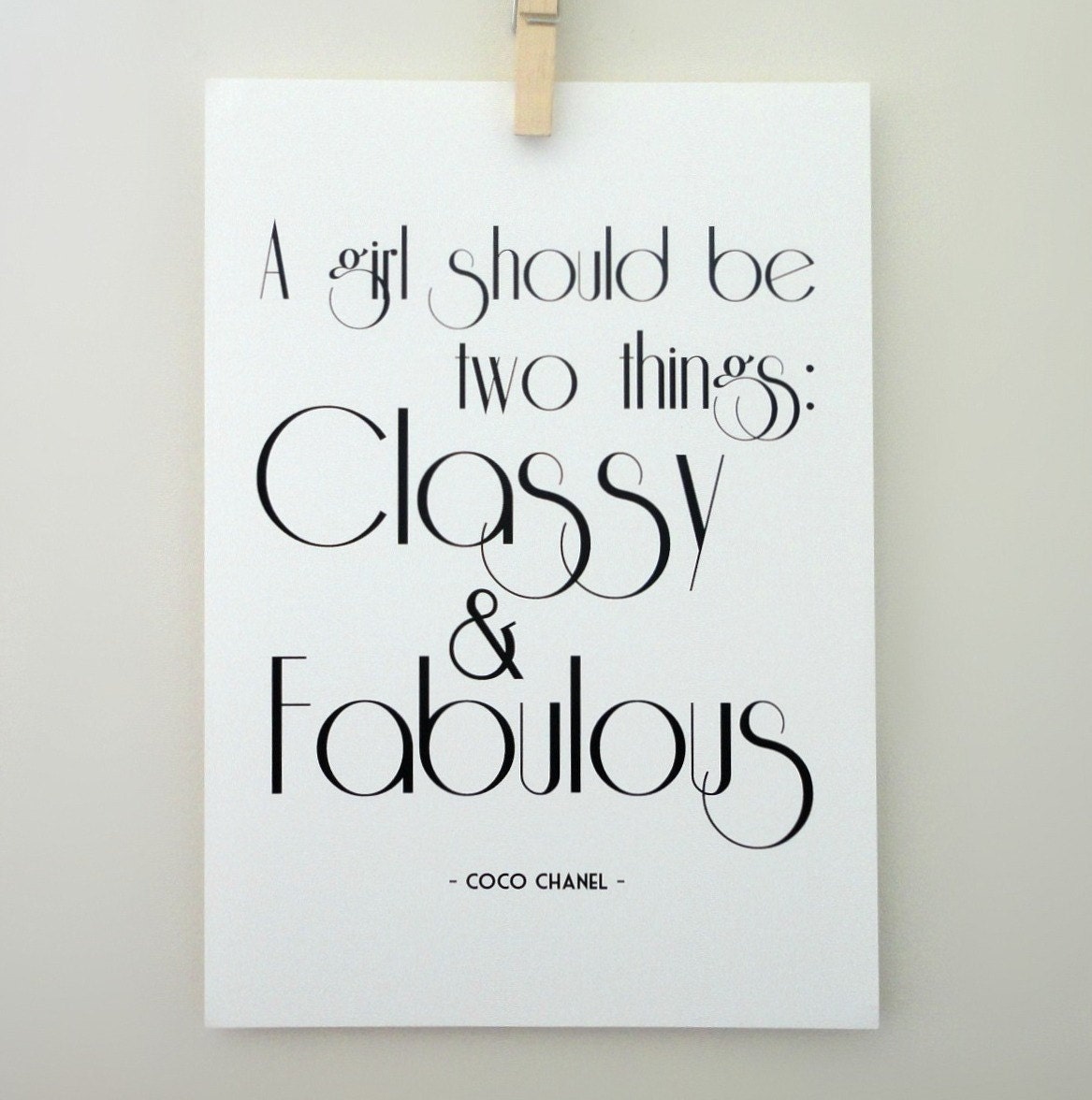 So, because I am (surprisingly) cheerful on this ever so overcast Wednesday, I think it's the perfect opportunity to talk about the lack of class in this country. Perhaps today, because of my sunny disposition, my keyboard might suffer less wrath during the composition of this post.
Catherine Zeta Jones, in the 2003 movie/musical Chicago (will always be one of my favourites), put a pointed question out there — what ever happened to class? (She sang it really well, too, if you ask me)
Whatever happened to fair dealing
And pure ethics and nice manners?
Why is it everyone now is a pain in the ass
Whatever happened to class
Class
Whatever happened to please may I
And yes thank you and how charming
Now every son of a bitch is a snake in the grass
Whatever happened to class?
Class
Oh, there ain't no gentlemen to open up the doors
There ain't no ladies now there's only pigs and whores
And even kids'll knock you down so they can pass
Nobody's got no class
Whatever happened to old values
And fine morals and good breeding
Now no-one even says oops when they're passing their gas
Whatever happened to class
Class
As far as I am concerned, it has ceased to exist in society today. Or in Singapore, at least. Oh the outrage! How dare she generalise all us polite, considerate Singaporeans? Well, if you're really as polite and considerate as you say, I'd really love to meet you (such a refreshing change it would be); and I'm sure this post isn't directed at you.
Class is something that is cultivated in a child from birth. It's a learned behaviour from the role models in our lives, mostly our parents, if they have it in the first place. It encompasses the way we carry ourselves, the way we speak, the words we choose to use, and the manners we cultivate.
Examples of a lack of class include (but is not limited to):
Fondling members of the opposite sex in public (it really doesn't matter if this person is your girlfriend/boyfriend/husband/wife)
Humping members of the opposite sex at HDB void decks or staircases (again, it really doesn't matter if this person is your girlfriend/boyfriend/husband/wife)
Loud conversations on the phone (in public)
Loud fights (in public)
Peeing on walls/trees (in public)
Picking fights with strangers (in public)
Beating people up (in general)
Cussing (in public)
Arguing over a seat on public transport
Pushing old ladies off a bus
Exposed butt cracks (in public)
Exposed underwear (in public)
Not minding manners (in general)
Honestly, I can't expound on most of the things on the list, because I don't know how to teach anyone to stop going around picking fights, exposing their butt cracks to the world or pushing old folk off buses. All I can really say about most of the stuff above is: just don't do it.
Now, the last item on the list above — manners — is something I can speak a little more on. Since it's obviously a thing of the past, let me try to bring it back with this little list I've put together. You know, make it cool again… and just because it's a topic close to my heart.
1. "Thank you"
These two syllables are short, but they hold a world of appreciation.
I can't count the number of times I have opened a large (and heavy) door in a shopping centre for myself and a friend, only to have ten other Singaporeans walk through it without so much as a glance in my direction, much less a nod of appreciation.
I don't know how to make this clearer — you say 'thank you' to someone who has done something kind for you. This includes holding open doors, pressing lift buttons in your behalf, serving you food, topping up  your glass of iced water, and so on so forth. As long as you're on the receiving end of generosity, and it does not matter if you have paid for the service, you say "thank you".
2. "Please"
Say it when you would like someone to do something for you, as a token of good measure.
For example: "One bowl of beef noodles, please." Remember, just because you're paying for something, doesn't mean you have the right to be rude.
Beef noodles, which, incidentally, I am craving.
3. "Excuse me"
The Situation: It's 7pm on a crowded train. You've been fortunate enough to get a seat. Someone's butt is in your face, because that's how crowded it is. Everyone else looks extremely grumpy. The train has arrived at your stop. You need to move out of the crowded carriage. What do you do?
The Correct Course of Action: As you squeeze through the crowd, say "excuse me" to everyone in general, repeatedly. If you accidentally push/hit someone, see point 4.
4. "Sorry"
Most people underestimate the strength of an apology. It could stop a world war. It could make the old grumpy aunty whose foot you've just accidentally stomped on (because you're trying to exit a crowded train carriage) less angry. It could introduce a little more forgiveness into this world.
The apology is the humble way of moving through life; and it's something all of us should practice every day.
You know, I recently read a commentary in one of the newspapers, which said that a nation's progress can be mainly judged from the behaviour of its people. I agree wholeheartedly.
What good is an economy growth rate of 1.9% a year, if we can't say "thank you" when someone holds open a door for us? What good is all our tall buildings and beautiful garden city if we cannot utter "please" when requesting for something? Nothing.
All of it is pointless if we cannot appreciate each other.